Join the Project Team on Tuesday, December 29, 2020 from 1:00 to 2:00 pm (Central time) for a presentation by Ryan Pesch, U of MN Extension, on lessons learned from the 2020 market season.
Register: https://z.umn.edu/FarmersMarketHubs2020
Download Flyer | Download Bookmarks (give 'em away as gifts!)
See what the markets are up to on Facebook!
Farmers' Market Hubs & COVID-19
The Rochester, MN Farmers Market pivoted its Local Line online sales platform to serve household consumers, beginning with the March 21, 2020 market. Here's the story of how they created a system for online ordering + order assembly at the market + curbside pick-up:
PDF of Presentation | (9.9 Mb)
Webinar Recording | (1 hr 41 minutes)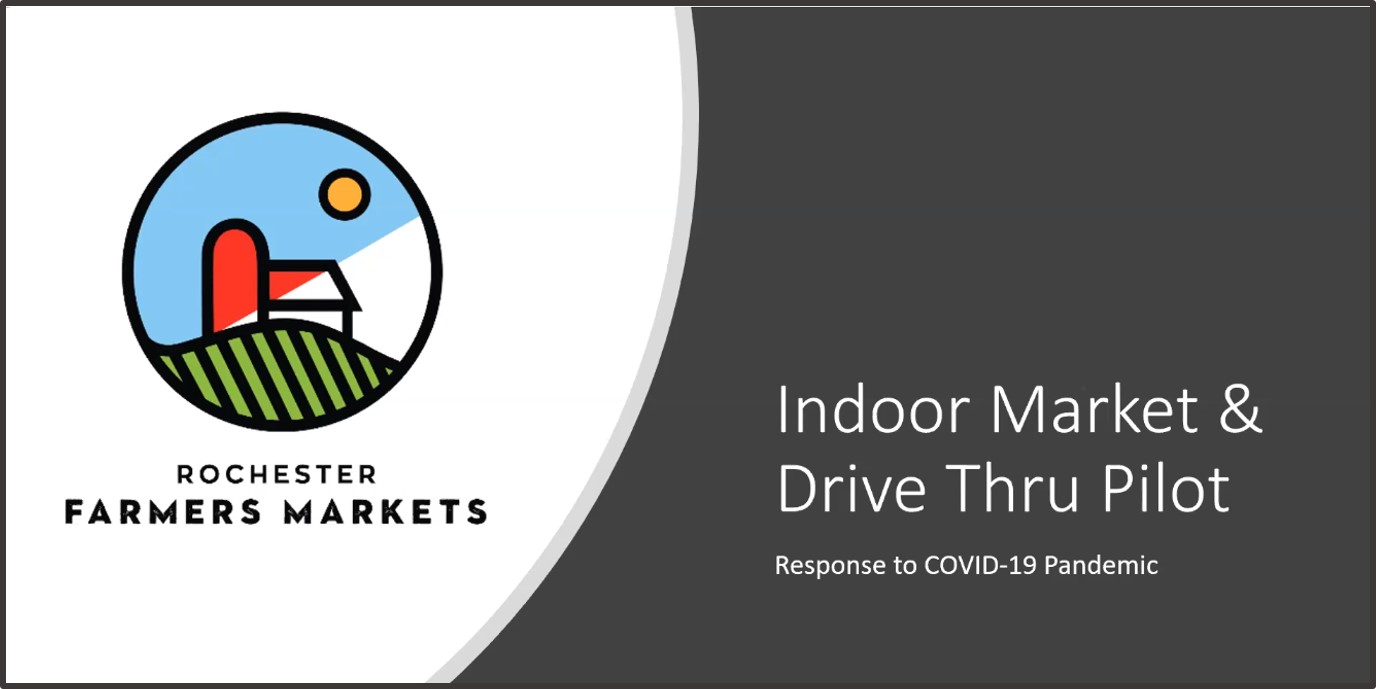 Buy local!
Support your local farmers and help build a local food infrastructure. Nine farmers' markets in Minnesota are offering food hub services to connect farmers with buyers in their communities.
What's a food hub?
Good question!
Food hubs bring together product from multiple farmers and offer it to larger-scale buyers.
Farmers who don't have enough time or product to reach larger markets on their own can sell through a food hub.
Buyers who can't deal with separate accounts for multiple farmers can buy local through a food hub.
Visit Minnesota Farmers' Market Hubs
(Includes Lake City, MN & Pepin, WI)
---
Funding Sources: